Shown with the exposure of interest is a must for those who frequent presentation in public. One of the factors supporting a good presentation is an interesting view, therefore, required template charming. If you already bored with the standard view powerpoint and want to try a new look, here are some websites that provide free powerpoint templates for download.

It currently has 327 free templates that you can download
2. Templateswise
Have a collection of templates that a lot, divided into several categories: Abstrack, General, Bussiness, Nature, Finance and Nature
3. BrainyBetty
Contains a collection of PowerPoint Templates with background interesting and 3D effects
4. Indezine
Templates consisted of various basic colors and categories

As discussed in previous articles about 150 templates power point
6. Sonia Coleman
There are 208 templates that are ready to be used for personal use
7. Powered template
Contains a large collection of templates with a variety of categories.
8. Power back
Consisting of 120 free templates that are ready for your download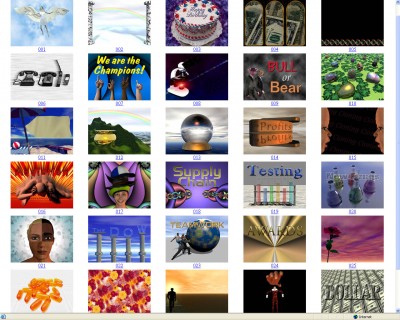 Collection of templates that deserve to be tried.

Happy hunting ... powerpoint templates!